ABOUT OUR FACTORY-ATELIER
Finally, the long-awaited day has come – you have decided to create a new social unit.
Rose and candy stage has passed. Now you are on the path to true adulthood. Pre-wedding fuss can be considered a pleasant period. You will bring out this day with excitement for many years.
For any girl, the most important thing, after the proposal to saddle up, has always been and will be the perfect outfit.
Beautiful wedding dresses please with a variety of models and sophistication of images. You have to make difficult choice and many fittings. A large lookbook and our consultants will help you come up with an amazing image and give you pleasant emotions.
Tatsi atelier is located in Chernivtsi. It provides fashionable and stylish dresses to the salon.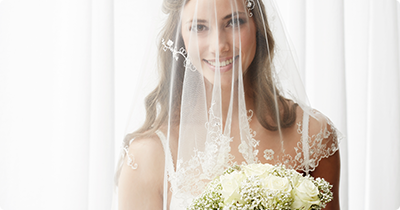 Most importantly, everything is offered to customers at an affordable price. You can choose an outfit for yourself, mom, girlfriends. We pay attention to accessories that are considered an important attribute of the outfit. It is possible to buy a veil, a bolero and a wedding coat.
How can a bride be without a veil? This accessory is considered a real symbol of modesty. Many years ago, it has been believed that it reliably protects the bride from bad eyes. Today, a veil, in addition to protection and a symbol of modesty, is considered a sign of good taste. A wide range, different lengths and shades – everything a woman wants. It is better to try a veil together with the wedding dress to check how suitable the combination is.
When choosing its color, you should realize what you want: classics, when the wrap is of the same tone with the dress, or creativity, when a bright option is selected. Thanks to the chosen color, the bride manages to emphasize her own uniqueness.
There are also many varieties of boleros and fur coats in the lookbook. Bolero will decorate lush and tight-fitting models.
As the saying goes – there is no limit to perfection. If you have not yet managed to find your accessory to complement the dressing, there is the possibility of a custom design. Tatsi will always happily create a delicate and elegant look. A lace bolero will emphasize the delicacy of the figure that will excite the hearts of those around you. You can buy your favorite item for a photo session. Thanks to this, the superiority of the created image will be imprinted for many years. If the temperature outside is not lower than 10 °C, a bolero will be an excellent option.
In warmer times, it may be made from guipure and satin. It does not warm, but it can protect the shoulders and back from cool air.
A fur coat is useful in case of rain, snow and cold. Nothing will make you worry and will not be able to spoil a joyful day. In cold weather, use a bolero made of dense and warm fabrics, as well as additionally winterized ones.
If the air is frosty, then a fur coat will be a warm and reliable option. It is sewn from artificial or natural fur, several layers of fabric are used. This option is great to protect the bride from the cold. The chosen design will perfectly emphasize the style of the outfit.
We do not forget about the guests at your holiday.
Evening dresses will please mother and bridesmaids. We will try to emphasize the existing advantages of your figure. You will be surprised by the price and quality. This is due to the fact that the company sells evening dresses from a manufacturer located in Chernivtsi.
Tatsi always offers only the best and delightful. We will share your joy and increase your happiness! Thanks to us, you can look great!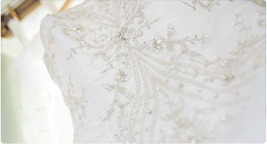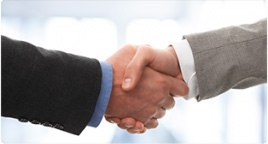 GUARANTEE OF TIMELY IMPLEMENTATION OF THE ORDER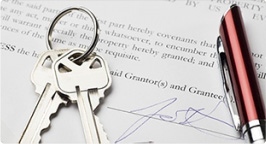 SIMPLE REPLACEMENT POLICY

You apply on our website, or contact the Online Chat
We are engaged in the selection of the goods you need



Production time is negotiated

Production of your order within the stipulated deadline

Inna Petrivna
We bought a large bulk quantity of dresses from Tatsi for our wedding salon. I liked the service very much. Consultants competently presented the available range for selection. It merits saying, there really is something to choose from (dresses of various styles, colors). Thanks to such a wide variety, we can now easily find the right dress for any client. The next plus is the production time. This point was clearly discussed and the factory performed its obligations without any delay. Prices are also very pleased, profitable to work. We will continue to work closely with the company. Can be recommended!
Liudmyla Mykhailivna
I ordered a considerable number of different wedding dresses in bulk from Tatsi. I own a wedding salon, it was necessary to find a new supplier, since it became unprofitable to cooperate with the old one. I am very satisfied with the work of the factory. They did everything with a bang. The order was very large, but they completely met the deadlines. The conditions for bulk purchases from Tatsi are very favorable, one of the lowest prices on the market. Before ordering, of course, I checked the quality of the products – everything is fine, the materials are good, the tailoring is flawless, there are no protruding threads or other defects, the decoration is wonderful. I recommend them for cooperation.
Tatiana Leonidivna
I made a large wholesale order of evening dresses from the Tatsi factory. The clients of our clothing store are very demanding on the quality of products, so the supplier was chosen carefully. We really liked the quality of evening dresses from Tatsi, you can see the professional work of the masters and the hand of the designer. The range is simply huge, many items were ordered. The dresses were sewn and delivered directly to our store quickly enough, everything was as agreed. Prices deserve special attention, with such quality, it's just a penny. We were satisfied, and our customers even more! We continue to cooperate with Tatsi and recommend it to everyone.

Valeriia Andriivna
I went to the site of the Tatsi factory-atelier, I thought about choosing a simple wedding dress for myself, since the budget was limited. However, I managed to buy a chic floor-grazing dress and all the accessories! Indeed affordable prices. I live in Russia, so I can't come and fit it. The company's employees easily solved the problem, they advised me how to choose, look at the sizes, and take measurements correctly. As a result, I got just the perfect dress. On my wedding day, I received a lot of compliments! I was very pleased with the delivery: it was delivered from Ukraine to Russia in a few days, the courier brought the dress directly home! Very happy, thank you "Tatsi"!